Kekaha Host Community Benefit Program Announces Grant Application Opening for its next Funding Period on:


DATE FOR 2019 FORTHCOMING



Open to All Kekaha Community Residents &
Non-Profit Organizations.

Download your application here


DEADLINE DATE TO APPLY:

NOW CLOSED
Contact us at info@kekahahcb.net for Information on our Upcoming Grant Application Workshops

GRANT APPLICATION PROCESS
How To Apply For KHCB Funds
The CAC invites community groups and non-profit organizations to apply for the KHCB Funding for projects that will benefit the Kekaha Community.
Please review the Eligibility requirements.
If you need any assistance, please email us at: info@kekahahcb.net
Projects should cover one or more of the following areas: Community Improvements; Economic Revitalization; Environmental/Sustainability; Education/ Culture/ Arts; Human Services; Health/ Wellness
(Click here for detailed descriptions on each of the above areas)
Comply with all applicable licensing requirements of the County, State and Federal governments, and with all applicable accreditation and other standards of quality generally accepted in the field of the recipient's activities.
Have in its employ or within its membership such persons as are qualified to engage in the activity funded in whole or in part by HCB Funds.
Comply with such other requirements as the Director of Finance may prescribe to ensure adherence by the provider or recipient with county, federal and state laws and to ensure quality in the service or activity rendered by the recipient.
Allow the expending county agency, the Finance Committee of the council full access to records, reports, files and other related documents in order that they may monitor and evaluate the management and fiscal practices of the expenditure of HCB Funds.
Keep granted funds separate in their book of accounts and submit quarterly program and financial reports on the use of HCB funds, due on or before the 15th of the month following the close of the quarter; and a year-end report on the same within ninety (90) days following the completion of the project which the money is appropriated. The reports shall contain, but not limited to:

Program status summary
Program date summary
Summary of participant characteristics
Financial status report of the HCB funds used; and
A narrative report
Pursuant to Section 6-3.2, Section 6-3.3 and Section 6-3.4, a CBO seeking funds through this PRP must comply with the items below, which will be the terms and conditions of any successful Grant Agreements between CBO"s and the County:

Be a not-for-profit organization, corporation or unincorporated association, chartered or otherwise engaging in charitable activities in the County of Kaua'i.

Be organized for the purpose that provides benefits to the people of the County of Kaua'i.

Comply with all applicable federal and state laws prohibiting discrimination against any person on the grounds of race, color, national origin, religion, creed, sex, or age, in employment and any condition of employment.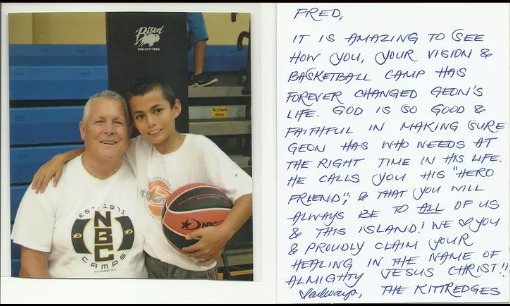 The W of Kauai Basketball Clinic